Why heli ski in Kamchatka with us?
What sets North Pacific Heliskiing apart from other heli skiing operations in Kamchatka and why would you choose to ski with us? Well in our mind it's pretty simple, but when you are faced with different offers on many websites, the choice can be difficult.
We have tried to make this choice easier for you by presenting below what really sets us apart and puts us ahead of the other companies in the way of safety, guides, ski quality and our strong roots in the area. Qualities to ensure you are in good hands with North Pacific Heliskiing.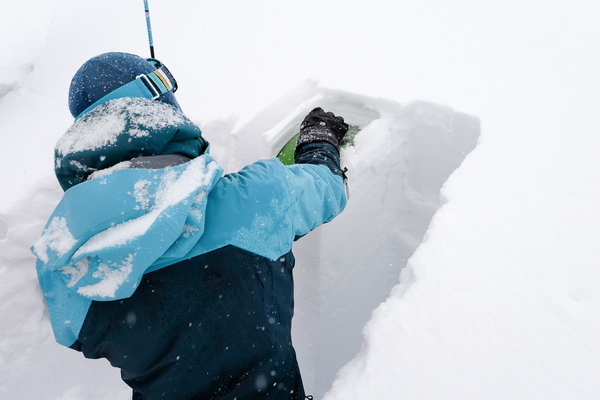 Safety
Your safety is our first priority. Skiing quality, lodging, meals, and general organization - all these are very important for us, as for reliable heliski company. But it would be nothing without focusing on safety. We know, the mountains are a complex environment with lot of pleasant things, but potentially dangerous too. And our first goal is to make your adventure as safe as it is only possible, according to international standards and best practices in the industry. Internationally certified and experienced guides, risk management, general approach to operations, all these are keys for reducing the risks and providing a good time for our guests.
Please, take a look at our professional approach in details:
Read more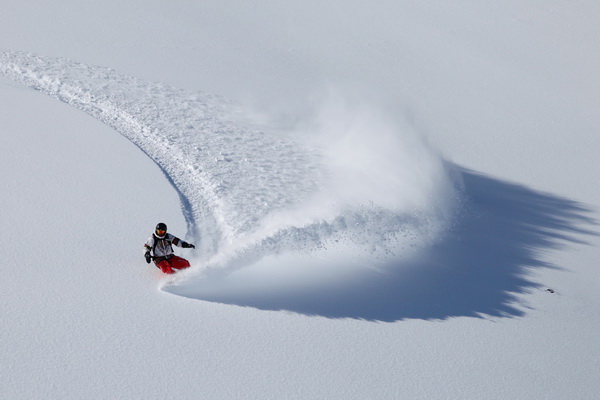 Skiing quality and group size
What is the skiing quality for us? Actually, it is not just about snow conditions, but more about group size. The smaller the group – the better is skiing. You can choose better terrain; you are riding the slopes faster - no need to wait many people. Just to mention, it also increases the safety.
While all the companies work with groups of 12-14 people, we keep the numbers relatively low - maximum 10 guests per helicopter. Furthermore, whenever it is possible, we split the group on two small by 5 guests and 1-2 guides. So the options are to ski in a group of 12-14 or in small group of 5. You choose.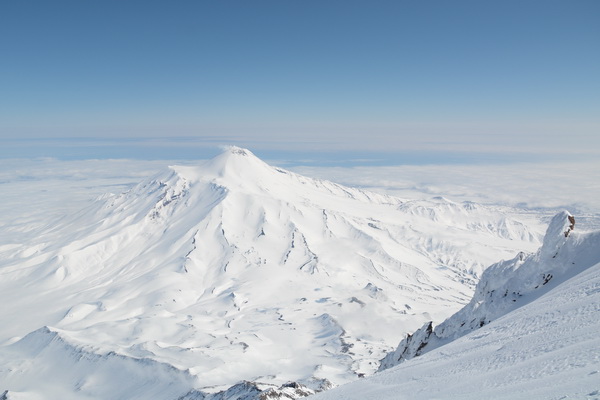 Local knowledge and international expertise
The core of our guiding team is Kamchatka's locals. The locals with an extensive experience of guiding heliski groups in Kamchatka from early 90's, including first descent from highest volcano of Kamchatka - Kluchevsakaya Sopka. Not just "locals" but locals with international education and experience. What means international? Well, Canada, Switzerland and New Zealand to name a few. The leading countries in heliskiing sector in different parts of the world and setting up the highest standards in the industry.
All the above allows us to claim that we have one of the most experienced guiding team in Kamchatka, if not even the most experienced.
This means - you are in good hands and will get best possible skiing and snowboarding.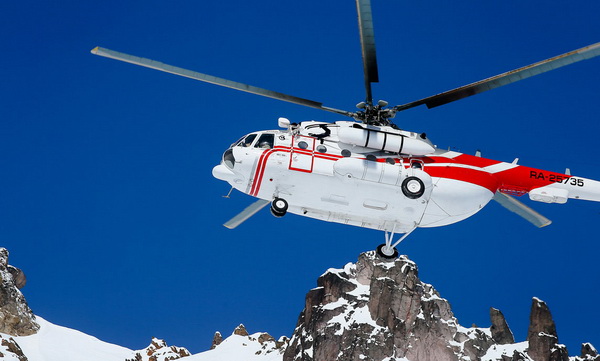 Helicopters
Mi-8 helicopter is well known all over the world and most common for heliskiing in Kamchatka. But not many people know that there are two different versions of this model - Mi-8 T and Mi-8 MTV (modern name Mi-171). They are different machines, and Mi-8 MTV is 30% more powerful, has longer range and and higher flight altitude (up to 6000 meters). Last but not least, this machine is way faster in climbing than Mi-8 T, which means you get more skiing with the same flight time, and in the end of the day the difference can be more than appreciable.
Unlike many other heliski companies in Kamchatka, in our operations we use only Mi-8 MTV, along with best Kamchatka's mountain pilots.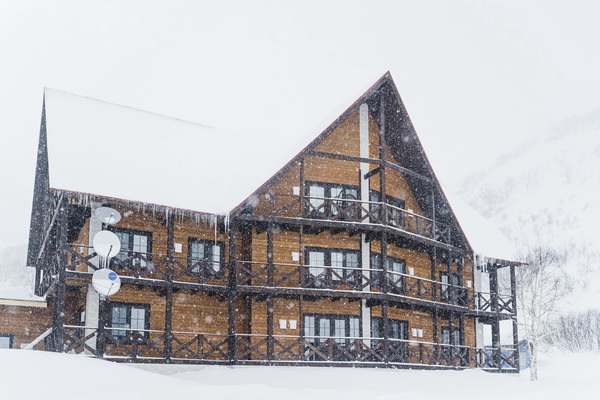 Lodging
In North Pacific Heliskiing we understand the importance of having a comfortable place to lay your head at night after a long day of skiing or riding. We offer 2 different locations in Kamchatka to suit your group's needs. Each location has its own unique character, and we took care of all the fine details to make sure your stay is as comfortable as possible.
Not only accommodation, but also dining. Fully local Kamchatka cuisine as well as traditional Russian dishes. Rich breakfast, classic "Kamchatka heliski lunch" in the mountains, apre-ski appetizers following by delicious dinner. Add one-per-week seafood barbecue in the mountains and you get this part covered!
View more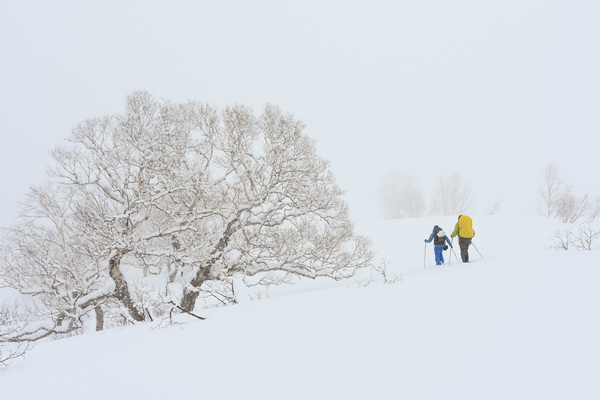 Down day activities
Like anywhere in the world on heliskiing, down days may happen. Because of the nature of our terrain (mostly Alpine) and severity of snow storms in Kamchatka, there is no chance to fly in such a weather. But good news, according to 10+ years statistic, in average we fly 75% of all possible time, or in other words 4.5 days out of 6.
If down days happen on your week, we have a variety of options to offer to make this time as unforgettable as a heliski day:
Skitouring on nearby slopes. Down day often means powder day, so you get a chance to make some powder turns. We have a fleet of touring skis and splitboards and offer it free of charge.
Snowmobiling - a pleasant few-hours ride in a birch forest. If you don't have a sled riding experience, our guides will help you get started.
Dog sledging - new experience and husky socializing.
Kayaking or SUP on nearby rivers or lakes.
Cultural experience - museums, ethnography, Kamchatka traditional cuisine master-class.
Yoga classes, SPA, wellness, massage. Relaxing and revitalizing experience for your mind and body.
The choice of activities depends on the lodge you choose and time of the year. In any case, be sure that this day will fly by fast, pleasant and leave only good memories.